MacIver-Ek Chevroulet
at Paraply

D R I F T, Fitzcarraldo II, Making the Impossible Possible – the undertaking of the MacIver-Ek Chevroulet group took many names.

Das Beckwerk building was raised for the Funus Imaginarium of Claus Beck-Nielsen in 2010. It was renamed as BWERK when it was adopted by the architecture school to be used as an exhibition space.

As the school of architecture moves out of the iconic Seaplane Hangar H53, the BWERK building was to be left behind with it. In the spirit of rebirth and reuse, the MacIver-Ek Chevroulet team took upon themselves the challenge to move the building to the new location of the architecture school, 700m away at the KADK campus.

The workshop began by entering the space without the key. After creating a new opening, an installation marked the beginning of the move. After days of cutting neat slices, the pieces willing to budge were slid out. The corner moved by road on scaffolding wheels. A section of the curved wall was attached to empty beer kegs, and floated over by water.

Madame Nielsen opened and closed the moving procession with statements, and accompanied the pieces in their journey to their new configuration.

Rebekka Trier Kær
Gustave Rajalu
Anju Kato
Ástbjörn Haraldsson
Nathalie Larsson
Ava Hansen Quiblier
Eva Solveig Erny
Victor Stasik
Elena Valazza
Seren Arber
Victoria Hatsenko
Lisa Chorna
Sarah Kimmich
Nijat Mahamaliyev

Anna MacIver-Ek
Axel Chevroulet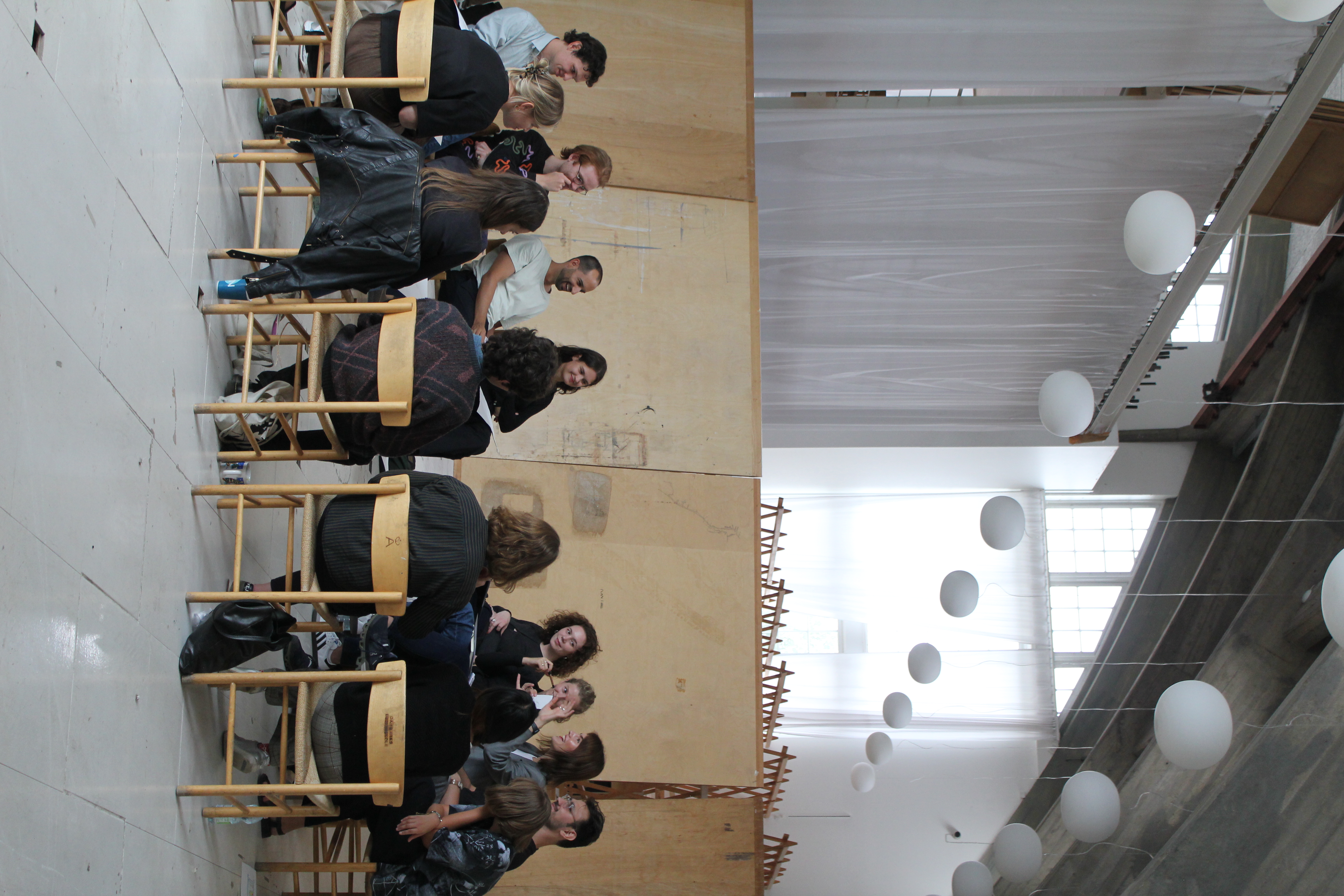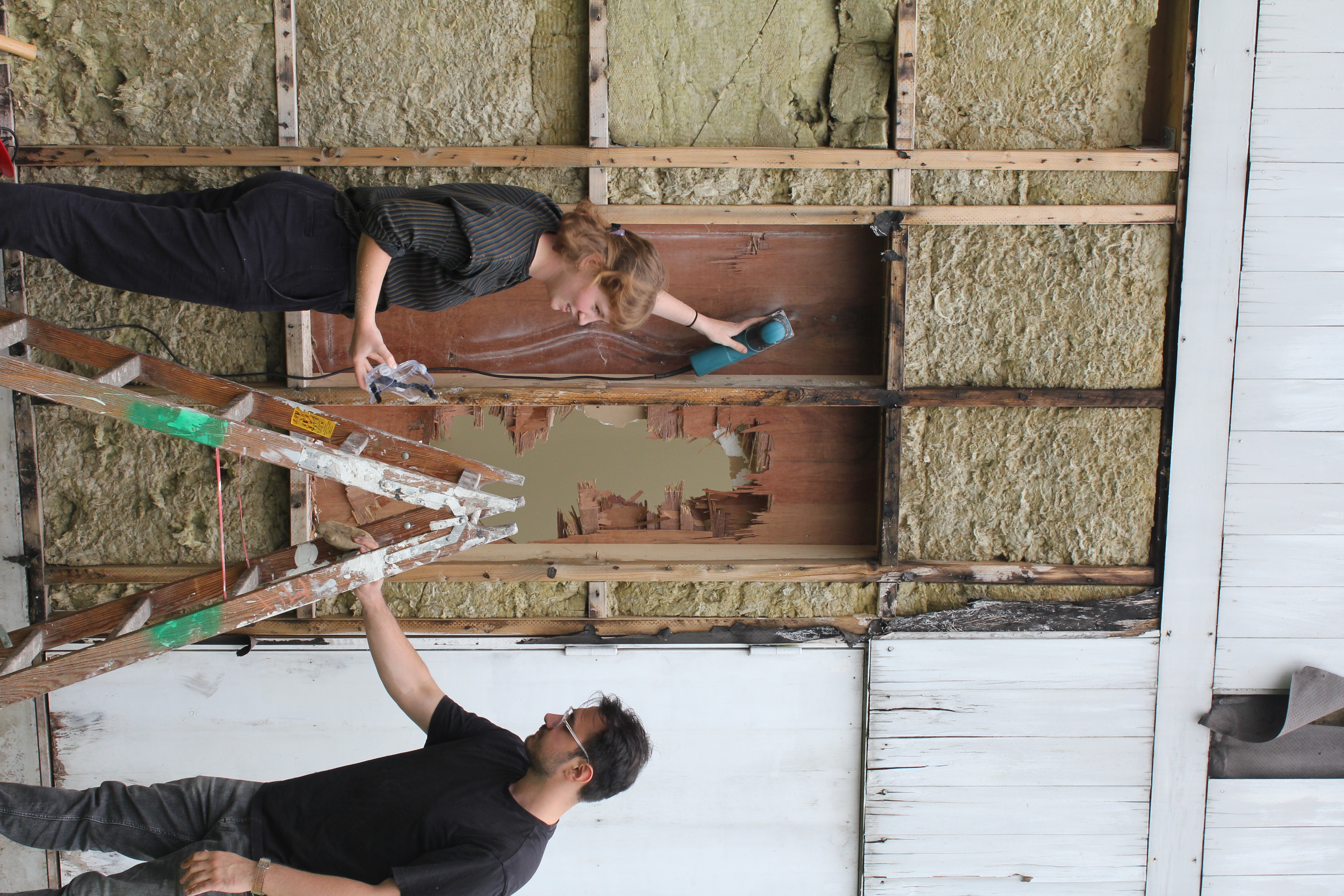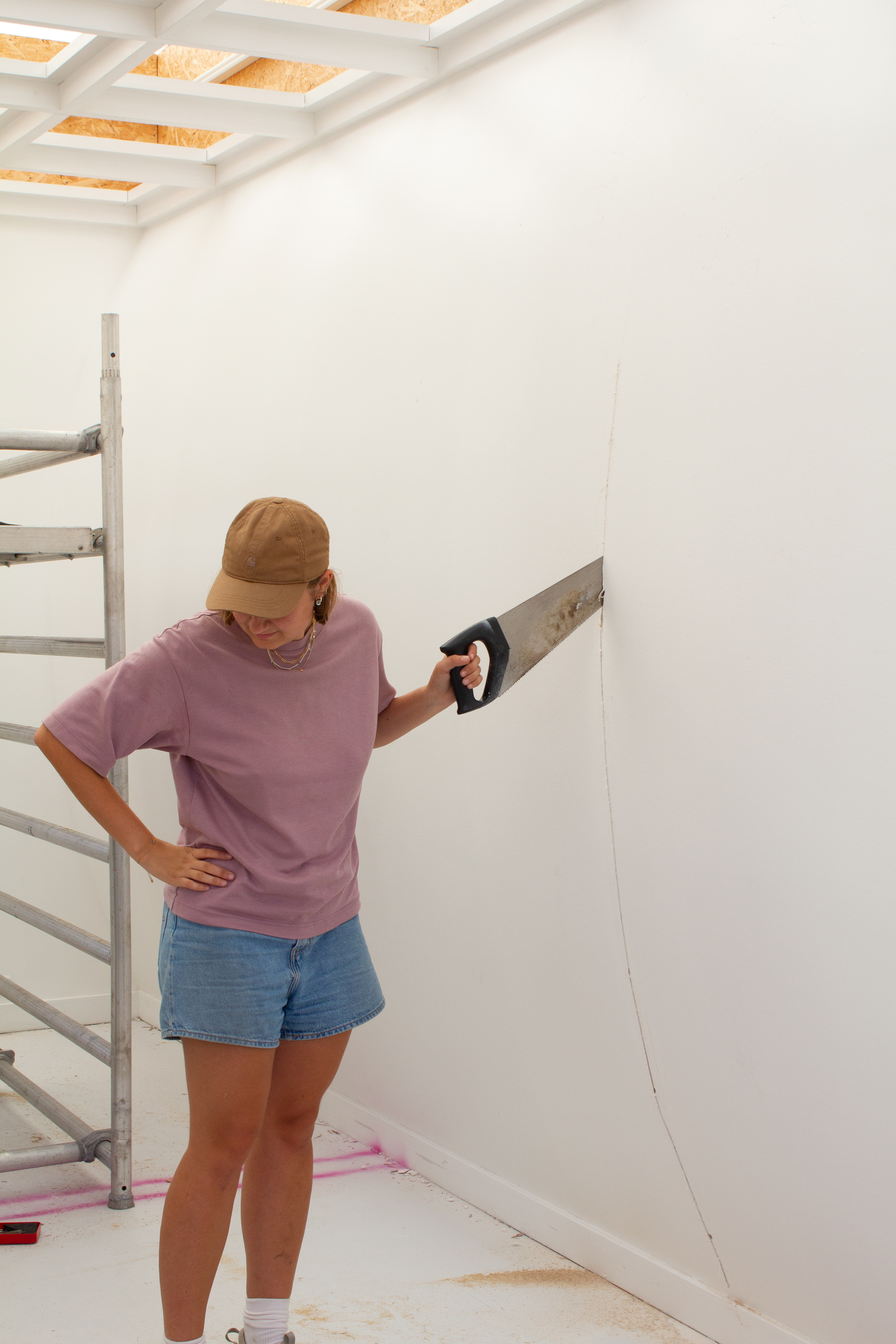 www.maciverchevroulet.ch
@maciverchevroulet
info@maciverchevroulet.ch

MacIver-Ek Chevroulet is a trans-disciplinary architecture firm based in Neuchâtel, Switzerland. In 2021, the office was awarded the Swiss Art Award for Architecture. Through its projects, it strives for precision, as a tool to achieve an architecture sensitive to its context and generous to its users. In their search for alternative forms of practice, they co-founded the collective la–clique in 2020. Continual investigation within the profession leads them to work using different scales and mediums: from films, to installations, furniture making and teaching.

Anna MacIver-Ek studied architecture at the Accademia di Architettura di Mendrisio and ETH Zurich. During her studies, she worked as one of the editors of trans magazine, as well as being awarded the ETH Excellence Scholarship. Since 2020, she is an assistant at ETH Zürich for Prof. Maria Conen. She gained experience at architecten de vylder vinck taillieu before co-founding MacIver-Ek Chevroulet and la–clique in 2020.

Axel Chevroulet studied architecture at the EPFL, the Royal Danish Academy of Arts in Copenhagen and obtained his Masters from the ETH Zurich, where he was awarded the ETH Medaille. He gained experience at Herzog & de Meuron, Bovenbouw architectuur and camponovo baumgartner architekten before co-founding MacIver-Ek Chevroulet and la–clique in 2020.

Supported by