Allan Wexler
at Paraply
What is ordinary? What is absurd? What is intentional? What is accidental? What is a mistake?

Allan Wexler brings his gentle, encouraging and impactful teaching, starting the programme with a simple instruction for each group member. "Sweep the floor." Each movement, intuitive, playful or insecure, becomes the beginning of an idea, a narrative thread to give meaning to the mundane.

Participants are prompted to dwell on an insignificant detail in the building, and asked to write a stream-of-consciousness text about it. Subjects included the joint between two panes of glass, a mark on the outside of a window and lonely bricks, among others.

Final presentations consisted of choreographies that transformed an element or space in the building. An ordinary light switch becomes electricity explained. A lonely brick is brought into awareness by using it for every action around a breakfast table. The space under the stairs becomes a theater. And a piece of plumbing that penetrates a glass pane becomes a continuous line through multiple shiny glass rooms.

Josh Ice
Cosima Seiberth
Lisa Gärtner
Anna Louise Damgaard Jensen
Sara Asta Wiherheimo
Sheng-Jung Tsai
Isabella Cederstrøm Palliotto
Anna Gerstoft
Benjamin Good
Sofia Luce Contini
Lily Thomas
Alex Freeman

Allan Wexler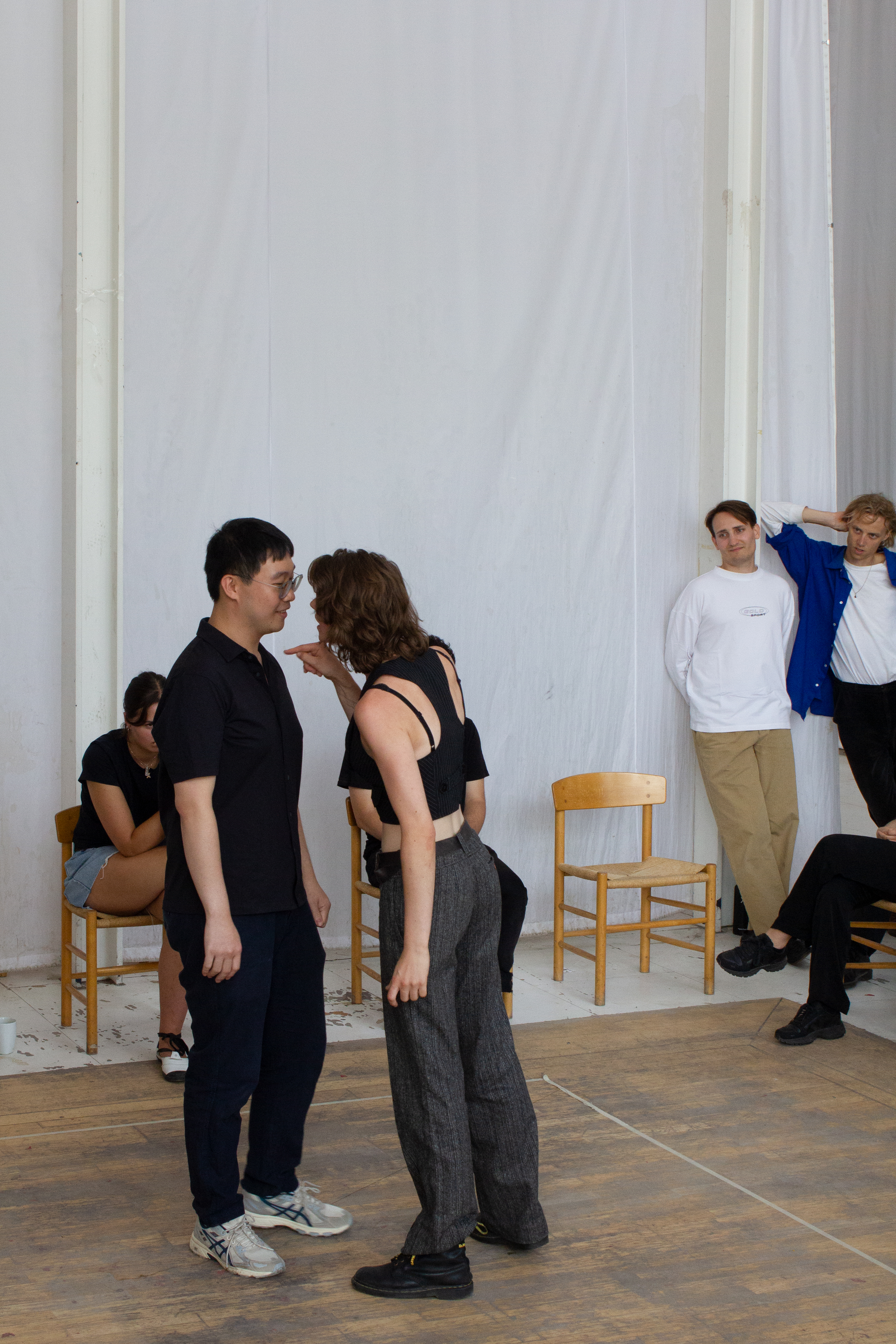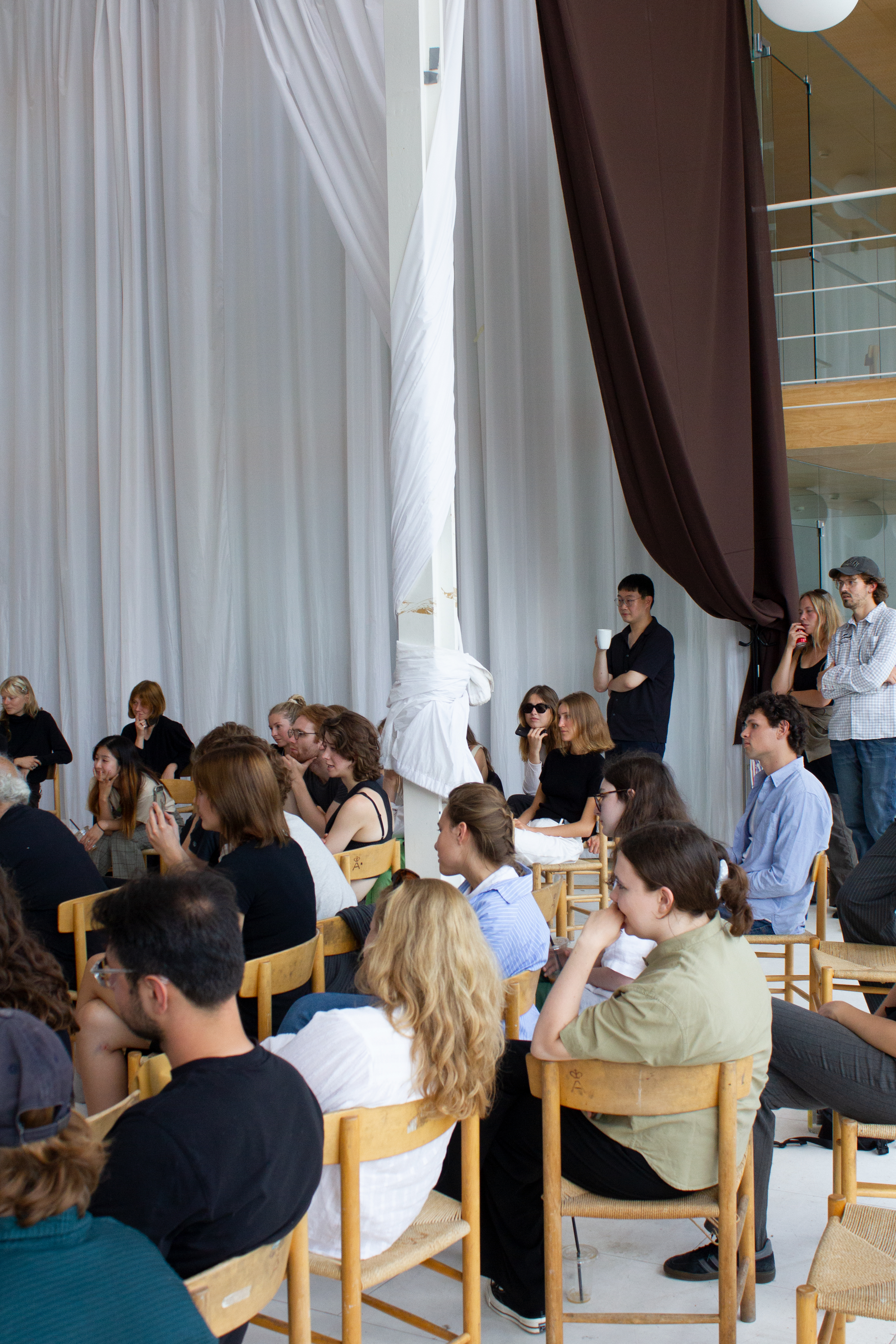 www.allanwexlerstudio.com
@allanwexlerstudio
Allan Wexler has worked in the fields of architecture, design and fine art for forty five years. He is represented by the Ronald Feldman Gallery in New York City and teaches in the School of Constructed Environments at Parsons the New School for Design in New York City. Allan's works explore human activity and the built environment.

He works as an investigator using series, permutations and chance rather than searching for definitive solutions. He makes buildings, furniture, vessels and utensils as backdrops and props for everyday, ordinary human activity. The works isolate, elevate, and monumentalize our daily rituals: dining, sleeping, and bathing. And they, in turn, become mechanisms that activate ritual, ceremony and movement, turning these ordinary activities into theater.

It is by dissolving the boundaries between the fine arts and the applied arts, between furniture design, architecture and theatrical performance, between sculpture and interactive exhibition design and between the practice and the research of architecture, that new ideas and innovation flourishes.
Supported by